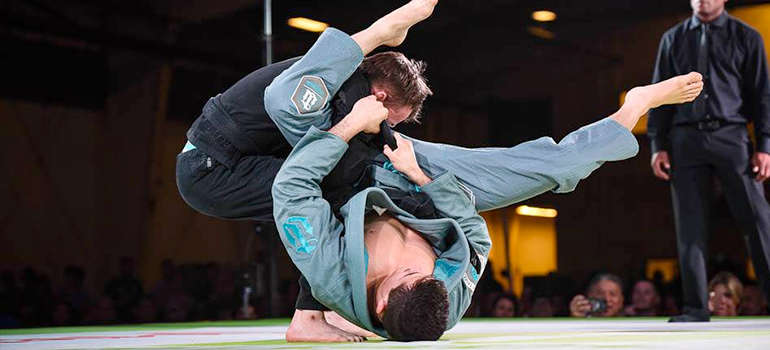 After worlds I spent some time thinking about the direction my career was headed. I used to put a lot of emphasis on competition, for as long as I have trained I have always competed. This came with a lot of costs and sacrifice, I sacrificed my health as do all competitors, I sacrificed my time away from my students but more importantly away from my family. In the end this "loss" put it in perspective. I do not want my legacy to be defined by how many times I won this tournament or that title, I want it to be determined by how many lives I can change and my impact on this world. My new approach to competitions has also changed, I will still continue to compete but not sacrifice myself to do it.
This past weekend with a new found attitude I had the pleasure of competing in Fight to win Pro for the 135lb title. The match up was a good one with new black belt Kristian Woodmansee. Kristian has a ton of talent but I knew I had more experience and am a farther along in my journey then he was. For this match I did not do a traditional training camp, I played Jiu Jitsu and decided that whether I won or I lost I was going to have fun. As the match started I jumped a triangle, was able to transition to an omoplata and finished with an arm bar. At the end of the night, I spent time with my team, and family. It couldn't have been a better night.
Thanks to Kristian for the match, keep your head up your time will come. Thanks to FTW for having me, I hope to represent your organization well. Thanks for Muscle Pharm for the submission of the night bonus. As I get older I might have to start using supplements and I am excited to try your products out. Lastly thanks to my friends, fans, students and family for making my life what it is, I couldn't be happier!
Categories : News
Date Posted :