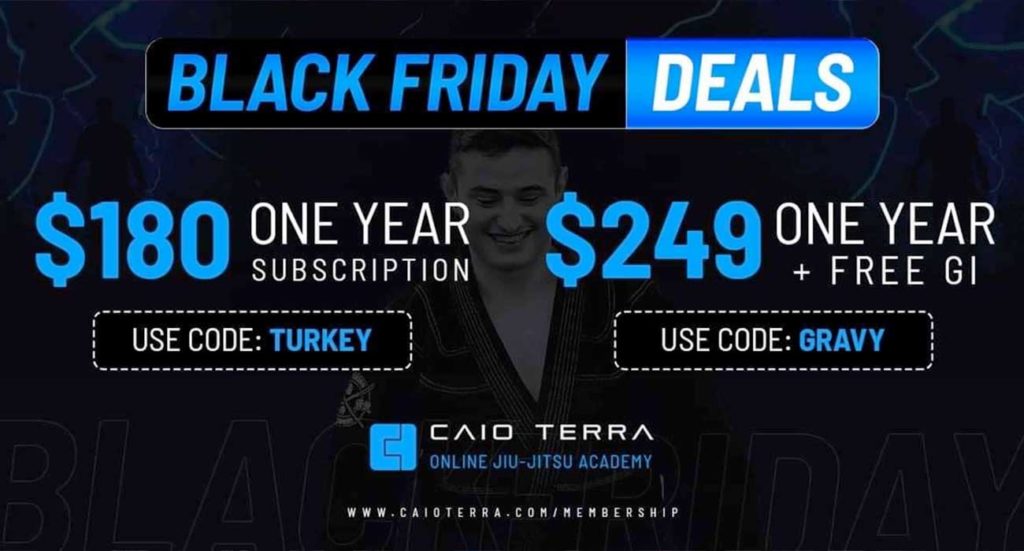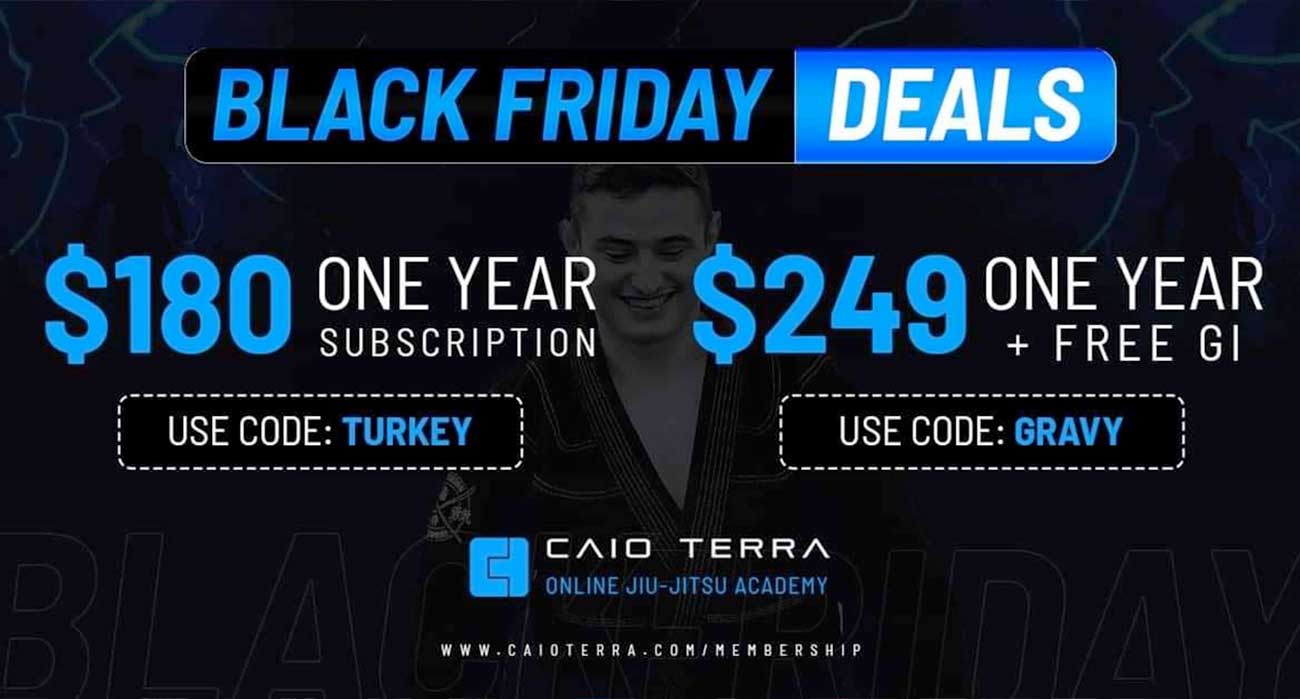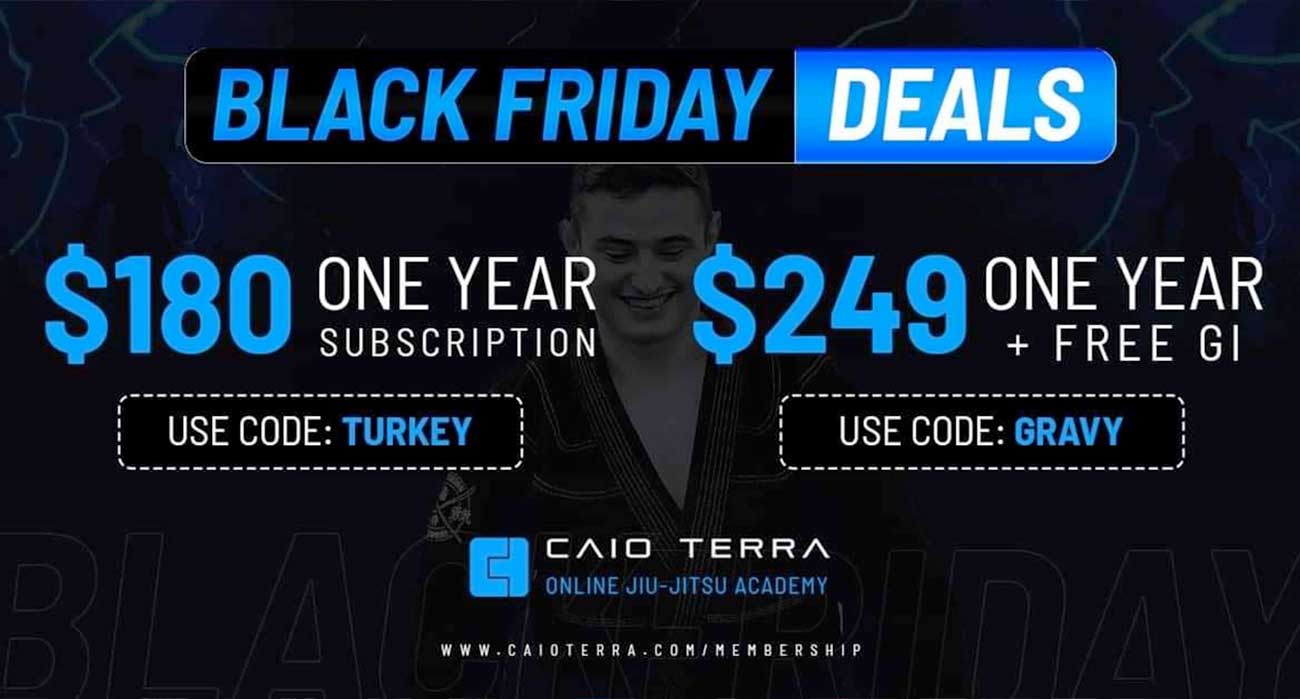 This year we are running two amazing deals. The first special, a 1 year subscription to Caio Terra Online, for only $180! Unlike previous years where you would have to cancel and re-sign up every Black Friday, this year locks in your rate at $180 per year! Use coupon code "TURKEY" at check out!
The second special is a one year subscription AND an OSS gi of your choice with coupon code "GRAVY". After you place your order you will receive an email within 24 hours asking for your gi size and selection! For international orders there will be an additional $50 shipping charge.
Thanks everyone for supporting Caio Terra Online over the years! On behalf of my family, myself, and everyone at Caio Terra Online we would like to wish everyone a blessed and amazing holiday season!
Caio
Categories : News
Date Posted :