Stream from any device 24/7. Choose from 1700+ videos for every position,
every technique. Access HD Videos wherever you are, whenever.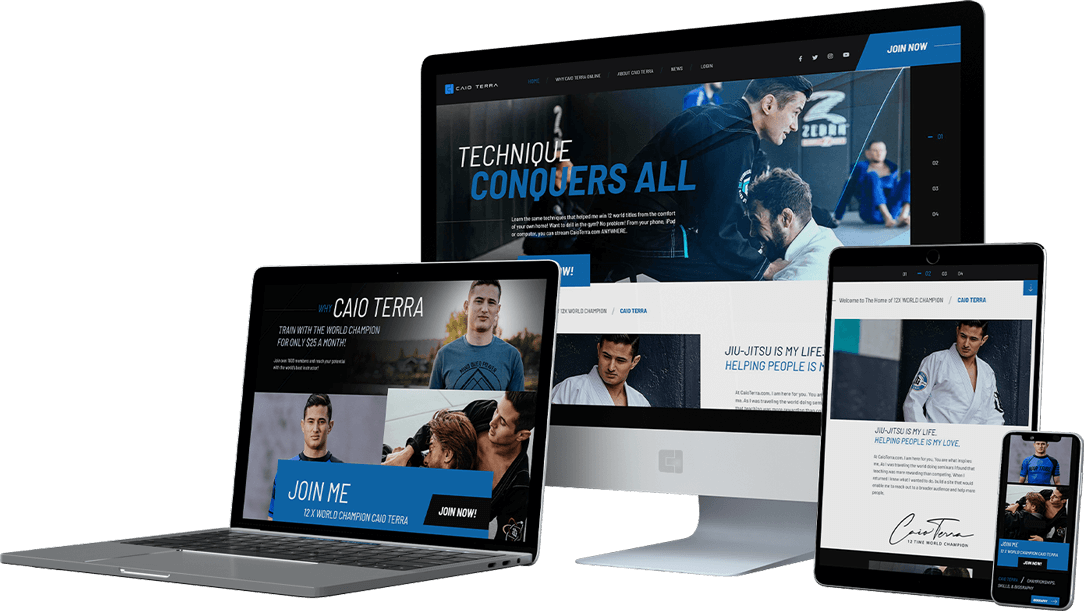 Welcome to The Home of 12X WORLD CHAMPION

/

CAIO TERRA
Train with 12 X world champion

CAIO TERRA for only $25 a month!
Join over 1000 members and reach your potential with the world's best instructor.
At Caio Terra.com I am here for you, this isn't MY site, this is OUR site!  As I was traveling the world doing seminars I found that teaching was more rewarding than competing. Join me in my journey and let me be a part of yours. Follow me as we train and explore Jiu Jitsu. Together, with Jiu Jitsu, we can transform the world around us.

Enjoy

unlimited

access plus

members-only benefits!
1700+

crystal-clear HD videos
NEW VIDEOS

everyday
with new techniques
PRACTICE

where
there is internet access
ON-THE-GO

for tablet
& mobile users
POWERFUL

finder and
filters for all videos
ROBUST COMMUNITY

to
interact with
EASY MONTHLY

auto-renew
or cancel anytime
STREAM

on your favorite
device with our optimized content
Browse an ever-growing library of curriculum, lesson plans, & how-to videos wherever you are.
"The layout, navigation, and instruction is unlike any other site out there! It's in a class of its own! "
You will have the opportunity to delve deep into Caio's game, see the way he views Jiu-Jitsu, and see what brought him to 12 world championship titles! It will be like training with him at the Academy from anywhere in the world! After viewing Caio Terra Online, you'll never use another online training site again!
Jay Pages
JAY PAGES BJJ | OWNER
"Caio Terra Online is one of the best online training sites I've ever used."
If you've ever been to one of his classes or seminars in person, his online video instructions are just as amazing. I would even argue to some extent, it's even better because you get to rewind and study the details over and over again. I highly recommend Caio Terra Online to both beginners and advanced alike.
"Caio Terra online is a revolutionary learning source. "
Caio does an amazing job of constantly updating the site with new mind-blowing techniques, concepts, lesson plans. I especially like the breaks down of his training sessions with amazing details and insights. This online resource will constantly keep you motivated and inspired to train and evolve and I can't recommend it enough.
Denny Prokopos
EBI CHAMPION
"The videos are all shot in HD of course and most importantly, technique are top notch."
The CT Online provides instruction on everything from the most fundamental aspects of closed guard, to passing and submitting an opponent utilizing the new school lapel guards. Caio always says "Technique Conquers All" and watching how his jiu jitsu works...I believe it."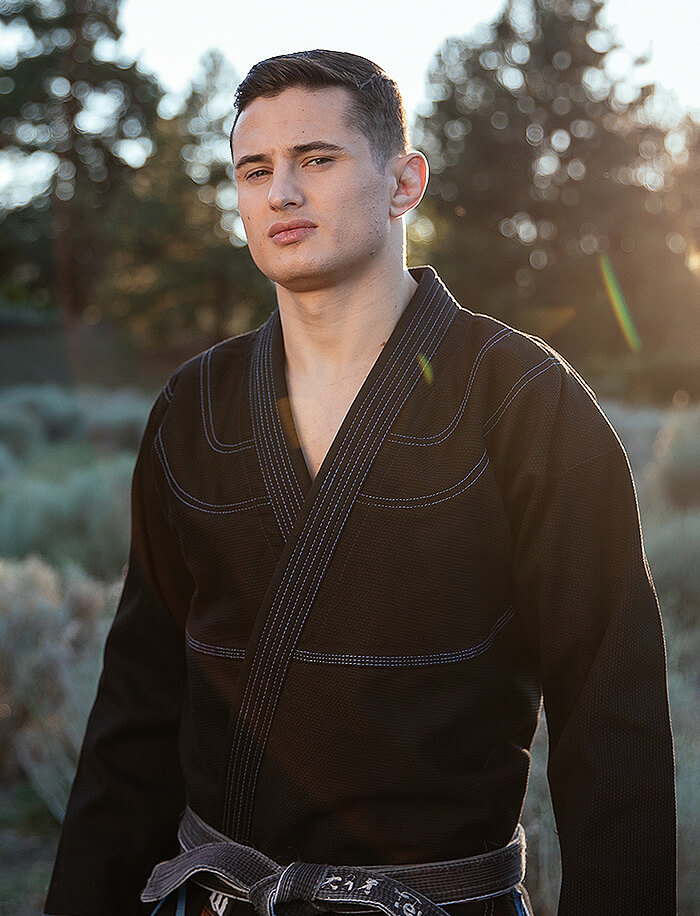 Your globally acclaimed instructor
I was born and raised in Rio de Janeiro, Brazil. My Jiu-Jitsu journey began in 2002 when I was 16 years old at my mothers behest. As a teen I was physically smaller than my peers (I weighed 88lbs entering high school) and my mother, worried about my safety, insisted I enroll in Brazilian
Jiu-Jitsu. Like many rebellious teenagers I did not like it. I essentially skipped most of my first year of classes and it was only when In 2003 that I really started to learn.
Despite my initial lack of motivation, I eventually started going more regularly to class. After receiving my white and blue belts under Ricardo Vieira, Rodrigo Medeiros, and Felipe Costa, I started training...
when you join for a year!
24% OFF MONTHLY
First-year 13months
3 months free! (worth $75)
+ NEW OSS BLACK KANJI GI
17% OFF MONTHLY
2 months free! (worth $50)
save $50
when you purchase
a full year!
cancel anytime
full access
regular price
All memberships will automatically renew unless stated otherwise. To stop auto-renewal please send an email to nick@caioterra.com or cancel directly from the dashboard. THANK YOU!